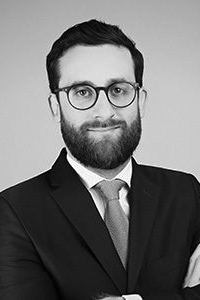 M. Jean-Baptiste SAINTAGNE
+33 1 86 65 76 35
moc.e

1580188625

cnaru

1580188625

ssa-m

1580188625

aas@e

1580188625

ngatn

1580188625

iasbj

1580188625

1580188625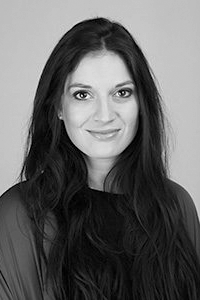 Mme Bruna MITRAUD
+33 1 86 65 76 46
+33 6 12 69 47 00
moc.e

1580188625

cnaru

1580188625

ssa-m

1580188625

aas@d

1580188625

uarti

1580188625

mb

1580188625
Easy Saam – Loss of licence
Being a pilot requires very strict health conditions. Losing his licence, either permanently or temporarily, can have serious financial consequences for a flight crew member.
That is why, for more than 60 years, SAAM VERSPIEREN Group has been offering insurance solutions providing flight crew members with monthly or lump sum benefits should they be unable to continue working due to the loss of their class 1 medical certificate (permanently or temporarily).
After having developed solutions dedicated to the French market, SAAM VERSPIEREN Group now offers loss of licence insurance to pilots worldwide thanks to a product called Pilot SAAM. That product has been designed for the pilots members of the Pilot Protect Association.
By becoming a member of the association, you can get access to Pilot SAAM.
This offer is also available 100% online thanks to EASY SAAM.
Our offer:
EASY SAAM is the easiest and fastest way to get a loss of licence insurance online.
You can choose between 3 insurance packages:
| | | | |
| --- | --- | --- | --- |
| | Package 1 | Package 2 | Package 3 |
| All cause Death/Total and Irreversible Loss of Autonomy
sum insured | 50 000 € | 75 000 € | 100 000 € |
| Permanent loss of licence sum insured | 50 000 € | 100 000 € | 150 000 € |
You can also upgrade your insurance package by adding a temporary loss of licence coverage with a daily indemnity from 50 to 100 € per day.
If you are looking for a tailor-made quote, do not hesitate to contact us and we would be more than happy in helping you with that.
Go to www.easysaam.com to get an insurance quote online in less than 5 minutes !
Key Benefits:
Online offer;
Adapted Insurance packages;
All cause death/TILA insurance included;
All coverage are in case of accident or illness;
Possibility to cover temporary loss of licence;
Light medical questionnaire;
Possibility of monthly payments;
Worldwide coverage;
Pre-existing conditions are not automatically excluded.