Quotation request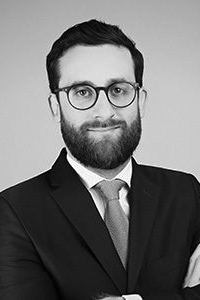 M. Jean-Baptiste SAINTAGNE
+33 1 86 65 76 35
moc.e

1586082492

cnaru

1586082492

ssa-m

1586082492

aas@e

1586082492

ngatn

1586082492

iasbj

1586082492

1586082492
AIRBUS HELICOPTERS PARTNERSHIP
SAAM has established a partnership with AIRBUS HELICOPTERS whose objective is to offer preferential insurance terms to operators whose pilots received "recurrent training" using AIRBUS HELICOPTERS approved programmes and staff.
The aims of this partnership are:
To offer the most competitive insurance quote and a special discount for customers whose pilots have followed AIRBUS HELICOPTERS recurrent training;
To offer an average discount that should cover partially or in total the recurrent training costs.
To offer a win-win solution for operators willing to secure their operations.
The benefits of this partnership are:
To improve fleet safety through refresher courses referring to manufacturer procedures;
To offer tailor-made courses to operators, suited to their activities;
To maintain pilots to the highest standard and facilitate their type rating revalidation or renewal;
To reduce insurance costs, in line with the policy of AIRBUS HELICOPTERS to reduce the operating costs of its machines;
To benefit from a discount which can cover partially or in total recurrent training costs